Play music with your friends…
In less time than it takes to eat a taco!
Join Today!
African Marimba Music for the World!
"If You Can Walk, You Can Dance.  If You Can Talk You Can Sing!"
- Zimbabwean Proverb
We believe strongly that music is meant to be played in community.  There does not have to be a separation between Audience and Performer.  Everyone should feel comfortable participating in music-regardless of past experience.
At the Rattletree School of Marimba, we teach African style marimba music in a group setting.  Each class is essentially a "band" of participants coming together to make music.
We guarantee that within 5 minutes, you'll be making music with your band!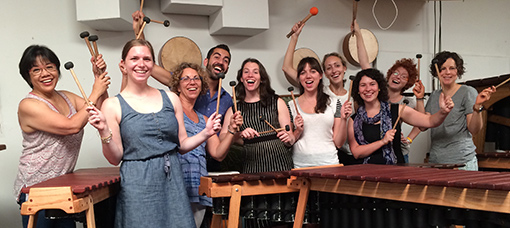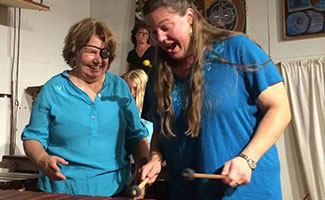 A Welcoming Community
We love to celebrate making music together!  There is a place for everyone in our classes-from complete beginners to professional musicians!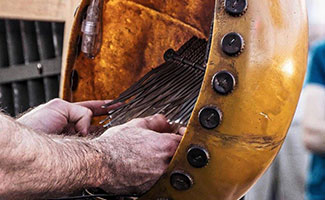 Not in Austin? Learn Online!
We offer online lessons for those wanting to study remotely.  Currently, we have lessons in mbira, matepe, and guitar.  More coming soon!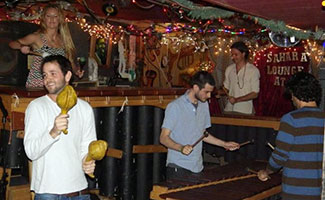 Have our music at your event!
We have bands available for many different types of events-Everything from large festivals to small galas and private events.  Let's do it!
I have no musical talents whatsoever, except air guitar and car singing.  I warned Joel.  He laughed and guaranteed that within five minutes I would be playing the Marimba.  Guess what.  He was right.  He and Rakefet were so patient and encouraging to all of us.
Phillip
Joel Laviolette is a dedicated musician, a patient and giving teacher, and a world-class craftsman. I have been to and hosted several educational events by Joel and Rattletree. It is an experience not to be missed!!
John Lane
Joel is an incredible teacher for both beginners and advanced players.
What is so cool about playing marimba is that you need no skill, just a willingness to jump in and play.
Anna Marie
The Rattletree School of Marimba is a recipient of the Capacity Building Program from the Cultural Arts Division of the City of Austin Economic Development Department.